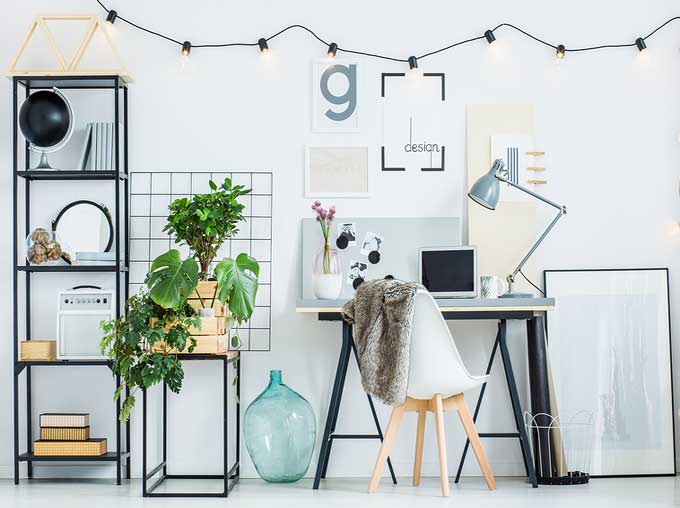 ---
Do you work entirely from a home office or do you need to do overtime from home?
Many of us need to open our home laptop to check emails or use our own phone to make a few work calls from time to time. But if taking work home is a regular occurrence for you, it's a good idea to create a little 'den' to work in. It helps you focus on what you're doing, rather than what your partner or housemate is attempting in the kitchen (Masterchef has a lot to answer for), or what's happening in Top Gear. There's also another bonus to creating yourself a little home office space at home; you can claim tax deductions for you home office expenses.
These valuable tax deductions are generally all of the costs associated with working from home or running a business from home.
So, what are home office expenses?
In general, home office expenses are split into two broad types; Home office running expenses and Home office occupancy expenses:
1.  Running Expenses:
Home office running expenses include:
the cost of using a room (power costs for heating, cooling and lighting)
business related phone costs
the decline in value of plant and equipment (computer, printer, scanner etc.)
the decline in value of furniture and furnishings (Tables, chairs, curtains/blinds, floor coverings, light fittings etc.)
the cost of repairs to furniture and furnishing used for your work
cleaning costs
You can claim running expenses in two ways;
The amount of actual expense incurred through an established pattern of use
Or at a rate of 52 cents per hour.
You can't claim a deduction for running expenses if there is no additional cost incurred. For example if you conduct your work in the living room of your home where other people watch the television.
Pattern of use: Diary records noting the time that you used your home office for work is acceptable evidence for establishing a pattern of use and should be kept for at least four weeks in a financial year. It's likely you can claim more this way but you need to keep a good record of all your expenses, including a proportion of your power bills etc. which can become a little complicated. Chat to your tax agent to see which process would be most beneficial to you.
2.  Occupancy expenses:
Generally, occupancy expenses are relevant only to those using their home as a place of business. However, if your employer does not provide you with a workspace and you can provide evidence that your home is your primary place of work, you can claim the relative percentage of the overall occupancy expenses of your home – as well as the running costs of your home office.
A good way to work out how much you can claim is to work out what percentage of the floor area of your entire home is taken up by your home office. So, if your home office takes up 15% of your home, you can claim 15% of your occupancy expenses.
These occupancy expenses can include:
Rent
Mortgage interest
Rates
House insurance
In order to claim occupancy expenses, you must be able to pass what the ATO refer to as the 'interest deductibility test'
Put simply, if you plan to claim a deduction on the interest you pay on your mortgage, the area you declare as your home office/place of business must have the 'character' of a place of business. It should meet the criteria, outlined by the ATO:
clearly identifiable as a place of business, for example, you have a sign identifying your business at the front of your house
not readily suitable or adaptable for private or domestic purposes
used exclusively or almost exclusively for carrying on your business
used regularly for visits by your clients.
Important note:
Please be aware that if you are able to claim occupancy home office expenses, it will affect your ability claim a "main residence exemption" for capital gains tax purposes. This could leave you having to pay capital gains tax on your family home if you sell it.
We strongly recommend you discuss home occupancy rules with a tax agent, it can be a little complicated to begin with.  Drop us an email any time on [email protected] or send us a secure message from within your Etax.com.au tax return.
Other posts on deductions:
Educating you on Self Education Expenses
Can you claim your work uniform as a deduction
Ironing out laundry expenses
Assessing you claims when travelling for work
How to claim sun protection as a tax deduction
27 Rental Property deductions
Home computer use as a tax deduction