MyGov Tax Return, or Etax? Read this before you do your taxes…
The ATO has gone all-in telling Australians to use myGov for, well basically everything, including their tax return. But it's up to you, and there are easier, better ways to do your taxes.
Some people think myGov tax returns are okay and they're happy to just give everything over to the ATO. Others think it's a nightmare. One thing is for sure – doing tax on myGov, you won't get any help to boost your tax refund. Let's look at some basic details.
What is a tax return on MyGov?
Summary:
The myGov tax return is website where you are by yourself, dealing with the ATO. The ATO's MyGov tax return system does not help you get a better tax refund; you need to know what you are doing, and you need to understand tax rules.
The ATO's job is to collect more revenue from taxpayers.

To do your tax return at myGov, you need to set up a myGov account and enter all your personal details on the Government's online system.
Then you connect that account with "ATO online" and enter more details there.
Finally, you can start a myGov tax return. You must enter your financial details, including income and deductions plus answer a lot of other questions. At the end you sign a declaration saying everything is correct. How will you know?
If you don't know how to find a deduction, how to claim home office expenses or add anything special, at myGov you're all by yourself.
What is Etax?
Summary:
Etax is all about better refunds and less trouble.
Etax makes tax easy. The website helps you find the bits you need so there's less for you to think about.
You get help from trained Etax accountants and they are on YOUR side.
Etax is Australia's most popular online tax agent service. Just like visiting an accountant in person, but better. You get full accountant support with your taxes, all done online, all done in minutes.
Using the latest technology, Etax just keeps getting better, year after year.
It's a low-cost service that includes friendly support from qualified accountants who are on your side, helping to make tax easy.
If you aren't sure about anything, friendly accountants at Etax will help you out. You can chat with them online or on the phone, or send them a message. Their whole job is to make tax easier for you.
Find out why Etax is Australia's favourite online tax return!
---
The benefits of myGov
Prefill can save time
No appointments
Online
No fees (but it may cost you more later)
The drawbacks of myGov
You are on your own, dealing with the ATO
No help finding deductions at myGov
No help getting the refund you deserve
If the ATO rejects or adjusts your return, or takes back your refund, nobody will help you
You have to use the government's myGov tax portal and enter all your details there
The ATO's job is to collect taxes, not boost your refund
ATO audit? You're on your own
---
The benefits of Etax
Prefill saves time (better than ATO version)
No appointments
Online and mobile, use it anywhere & anytime
Friendly live support & accountants who are on your side
Deduction finder automatically helps boost your refund
See your deductions from last year, so you won't forget
Includes professional help responding to ATO issues
Accountants check the return for errors and extra deductions to boost your refund further, if possible
Low fees, plus it's tax-deductible
Award-winning service (awards from Canstar, ProductReview and more)
Etax can arrange overdue returns or payment plans if needed
The drawbacks of Etax
None. Etax is convenient, easy, cheap and includes help from accountants who are on your side.
Ready to lodge your tax return and get that refund?
It takes just a few minutes online, with live online support to help boost your refund.
Why do people use a tax agent, if MyGov is free?
Most Aussie taxpayers use a tax agent like Etax, not myGov, to help lodge their tax return. Why is that?
They want better tax refunds. They like the peace of mind. An expert who's on your side, checking your return before the ATO gets their hands on it. They want the best possible refund and be sure there are no errors that could lead to ATO troubles. They want friendly help online, from somebody who does tax for a living.
Plus, the Etax fee is tax deductible!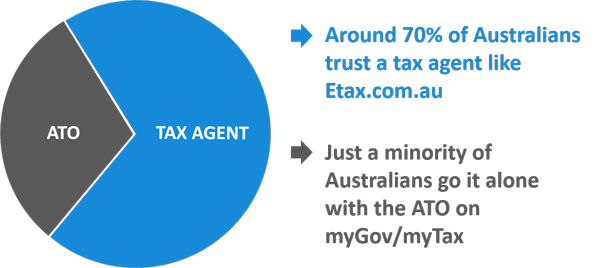 Why doesn't everyone go it alone with myGov tax returns?
Because, we can get tax help from someone who understands Australia's complicated tax system, and who's on our side.
MyGov tax returns mean, most people are just guessing how to get a complex tax form done right. And hoping or praying they can get a decent refund but not get in trouble with the ATO… even though they'll get no help if they use myGov.
It doesn't have to be like that.
Australia's Inspector-General of Taxation told an Australian parliamentary committee,
"People want assurance that they have paid the right amount of tax—not too much or too little."
The Inspector General also said,
"…frankly, I think every citizen is entitled to independent advice. They should not be getting all their advice from the tax office."

Etax is the top-rated tax agent, with thousands of consumer reviews, plus special awards from Australia's Canstar and Product Review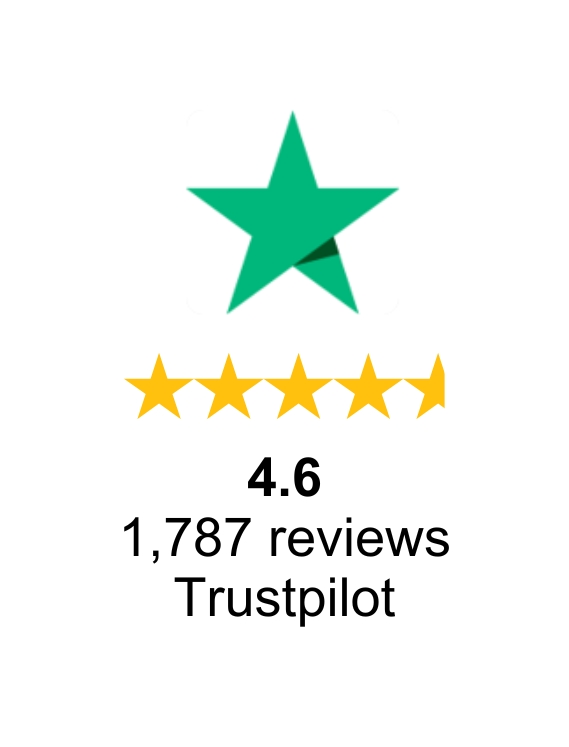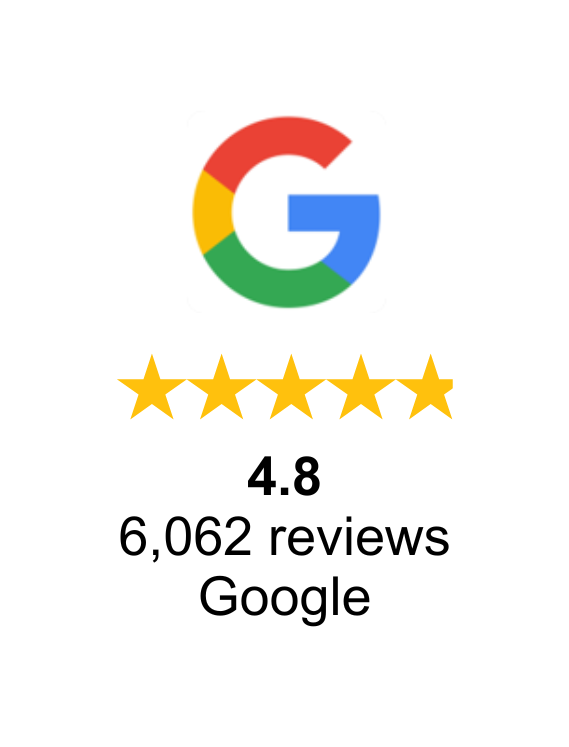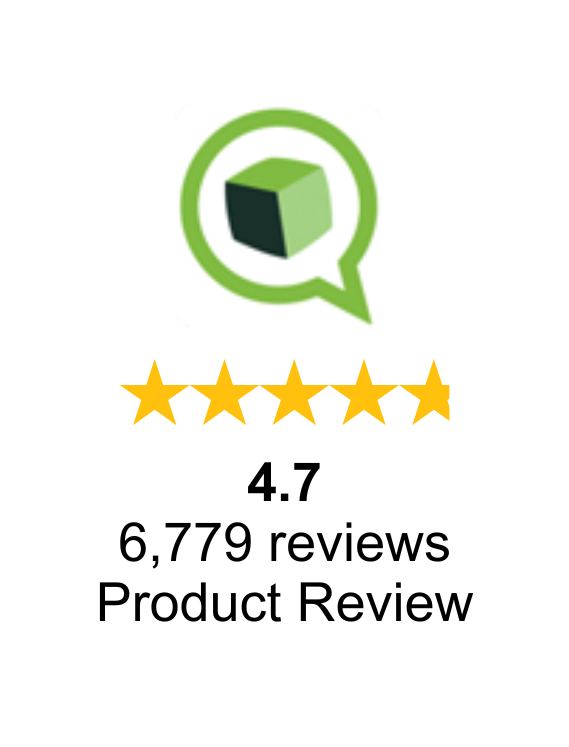 Product Review
This has been the most help i have ever received Thankyou
I am still very new to this and freak out about putting things in correctly . But this helps me in every stage. You make me feel confident in what i am doing.
Lisa Warwick South East Queensland, QLD
Easier than trying to log into MyGov
Quick and easy. Logged in 10 Minutes. I used Etax before and they email for questions and are polite and I would recommend anyone who has to log a Tax Return is log this way. They will check over your Tax and make sure all is correct. I feel safe using Etax.
Debbie
A lot easier than using Mygov!
I have used mygov in the past to complete my tax return. A college recommended using etax and explained how easy it would be compared to using my my gov.
Tom Dwyer
Wonderful
Very easy to use, Etax help with any query straight away, they are fast, professional, and make doing my tax easy. I would recommend them to any one who doesn't have time to get to the accountants office during normal working hours – actually to everyone!
Michelle
Easy and simple
Very quick, pre-filled and informative. Way easier than using ato online and could do it by the comfort of my own home. Thank you very much etax, for making life a little easier
Haylee, Metropolitan Adelaide
Easier than MyGov
Spent over 3 hours battling with MyGov app.
This was time saving and easy to fill out using my mobile phone.
Now about to lodge my wifes tax return and tell all my staff.
Michael
So Easy and fantastic help with questions
I was told about Etax by a friend as I used to do my taxes via MyGov. To be honest this made my life so much easier and I was able to obtain all my deductions that I was entitled to. Highly recommend.
Nerissa C
Better than MyGov
Easy to use and when I did have a question, the live chat person was very helpful. Tried to use Mygov but that site is a disgrace and I didn't have time for that.
William
---
Google
Been with these guys since I started even working as a wee lad. Very professional, quick and easy service. Highly recommended to those who hate muck about with paper work and stress. Also super handy that they just charge by taking some from your return as it lodges so you don't even have to stress about looking for a bill in the mail. Please, keep up the good work guys! Your efforts are appreciated.
Black Rabbit
These people are awesome. My Australian Visa status changed partway through the year, etax picked up on this and called me at work. They made a few changes and I went from owing to getting a refund. What absolute beauties to deal with!
Brian Connolly
Every year it's been extremely easy to use this service. Etax is very responsive, thorough, and helpful! I'm especially pleased that this year 90% of my information was already entered, skipping the need for me to locate and peruse my Private Health Fund statement, interest statement, PAYG, and more. Absolutely a breeze!
Emily S
8 years ago they were easy to use… NOW… they are amazing!
My husband and I have used Etax every year, getting more intuitive and practical – always very helpful. Trustworthy AAA+ and take the hassle out of the tax return process! My husband just completed his return in 13 minutes. New Record!
Naomi Tynan
Honestly, this is the best customer experience I have ever received.

The platform is very easy to understand. Customer service are fast to review the claims and come back to request further information if required.

Etax have made it so much easier to lodge, the online videos embedded in their site enable the customer to learn as they taken through the streamlined process.

The whole Etax team deserve national recognition.
H M
After setting up for the first time, future tax returns are a breeze. Pre-populated with previously used data (employment, health fund, personal details etc) and provides suggestions for items which can be claimed based on previous returns and assessments. All done from the comfort of my armchair in front of the heater.
Dani Wilde
---
Facebook
This is my 2nd year using Etax. The site is easy to navigate and they are always happy to answer any questions. They were very patient with my lack of having everything I needed for them. And beside all this they got me a great return which I couldnt have done myself through MyGov. Hope they will have me back next year (and I will endeavour to have everything ready for them 😊)
Nola Beveridge
Excellent accountants with super fast service. Accountants were able to find couple of hundred extra for my return. Highly recommended.
Stacey Leon
I have used Etax for a number of years and have been very pleased with the service. I recently submitted my return only to receive a message that after review by Etax Accountants, it was further increased by approx $1500. Etax Accountants are awesome!
Vanessa Wells
My first time filing a tax return in Australia was made very easy by Etax accountants. I was dreading the process but it was simple. They also got me a substantial return, which I had not expected. Very pleased!
Gwenyth Eve Todd Huxtable
The website is super easy to use.I used etax last year so some info was pre-filled, making it even quicker. 15 mins online, 1 reply to a message to clarify a couple things, lodged the next day.
After I replied to the etax query my refund increased – by just over $100.
Definitely recommend.
Jude Davistown
I just tried etax for the first time. Thanks guys. It saved me from hovering around the booths at the local shopping centre this year, where generally the rush doesn't slow down to late September. I submitted my initial tax refund estimate and by the time etax lodged it for me, the refund went up $400. Awesome communication along the way as well. Will recommend and will use again next year. Cheers.
Danny Clancy